Webinar
Webinar: Achieving a Hybrid Work Model in the Public Sector
If the global pandemic has taught us anything it is that a distributed, remote and hybrid workforce is here to stay. To facilitate this, Government departments and agencies require significant levels of security for communications, collaboration and remote work. As a result, the global public sector is making digital transformation initiatives a priority:
To propel the migration to a location-independent hybrid work model
.
---
WATCH Tehama's CEO Paul Vallée in this fireside chat with Doron Melnick, Partner and National Leader, People & Change Services, KPMG in Canada, and Lisa Cabel, National Leader, Employment & Labour Law, KPMG Law LLP, to learn about Achieving a Hybrid Work Model in The Public Sector including:
The biggest challenges of hybrid work in the public sector
How migrating to cloud-based technology can help to increase efficiency & security while reducing costs
The human benefits: Enhanced employee work-life balance
Deploying a hybrid workforce with Tehama's cloud-based hybrid work platform
Popular Public Sector Use Cases: Security and Compliance, Technology Evergreening, Government Contractors, and Elections
---
This is a must-watch webinar for those in:
Federal, Provincial and Municipal Government departments and agencies
Crown Corporations
---
Speakers:
Paul Vallée, Founder and CEO, Tehama
Paul Vallée is the founder and CEO of Tehama and a serial entrepreneur who has spent his career at the forefront of cutting-edge technologies that enable the exchange of work over the internet. With Tehama now independent, Paul has redoubled his commitment to the future of work. Tehama's Virtual Office as a Service technology makes it easy for enterprises to manage, onboard and audit third-party vendors, remote teams, and freelancers by providing compliant, secure, cloud-based virtual desktops available on-demand globally.
Doron Melnick, Partner and National Leader, People & Change Services, KPMG in Canada
For the past 15 years, Doron Melnick has advised clients undertaking complex operational change programs. He works with cross-functional teams to: articulate the case for change; secure executive sponsorship and engage stakeholders; establish project structures and implementation plans; and exercise good practices for project governance and organizational change management. His experience spans multiple industry sectors including life & health insurance, banking, asset management, telecommunications, aerospace and government. Doron is also the People Leader of KPMG in Canada Management Consulting, accountable for employee engagement and experience and providing business oversight of HR programs including recruiting, career path design, performance management, and learning & development.
Lisa Cabel, National Leader, Employment & Labour Law, KPMG Law LLP
Lisa Cabel is an experienced management side employment, labour and human rights lawyer, whose practice focuses on all matters relating to employee relations.  Lisa works with a diverse array of clients across all industries, from start-ups and family businesses to large cap public or private sector employers and companies. Lisa provides her clients with advice on a broad range of employment, labour relations and human rights issues such as collective agreement interpretation and negotiation, collective bargaining, employee discipline and terminations, wrongful dismissal claims, health and safety issues, harassment claims, workplace policies, workplace investigations and provides clients with day-to-day legal advice.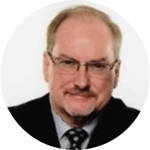 James Short, Director of Global Public Sector, Tehama
James Short has been involved with providing advanced cyber security solutions to the Government of Canada for almost 25 years. This includes leading corporate business development efforts at industry leaders including Entrust, CA Technologies, Telus Security Solutions and ThinkRF.