Webinar
Webinar: Navigating remote work challenges and opportunities in the AEC industry
Few industries have felt the effects of the rapid remote work shift more acutely than the Architecture, Civil Engineering and Construction (AEC) sector, with its complex projects and vast ecosystem of civil engineers, architects, builders, designers and sub-contractors contributing at different stages of a project. This has made the now-mandatory move to a remote workforce quite daunting for AEC firms. It has required them to rethink how to best adapt their design processes for remote work – shifting priorities toward a remote, collaborative environment in which workers can continue to be productive and hit key project milestones.
---
Watch this recorded panel webinar with leaders from Tehama, Teradici, NVIDIA and Egnyte, as they discuss the following:
What particular challenges are AEC firms facing when it comes to enabling a fully or hybrid remote workforce?
How desktop virtualization is transforming the AEC industry.
The difference between the various technologies to enable remote work (VDI, DaaS, visual computing technology, GPUs, remote display protocol).
What to look for in the right solution that will replicate your physical AEC office and workstations in a digital environment.
---
This is a must-watch webinar for:
AEC firm owners
IT & Security leaders
Those responsible for end-user computing
Speakers:
Jaymes Davis, Vice President of Composable Architecture Delivery & Strategy, Tehama (Moderator)
Jaymes Davis has been providing solutions and technical expertise in the computer industry since 1996 specializing in fringe technologies and Advanced computer sciences. Mr. Davis came to Tehama, as one of the industry's top consultants with over 600 client projects ranging from global enterprise companies of 20,000+ employees to regionalized medium-sized businesses to small businesses with 5-25 employees. His white papers and articles have been published and recognized by the industries top virtualization leaders.
Ian Main, Technical Marketing Principal at Teradici
Ian is passionate about helping enterprises virtualize complex graphics workloads in the cloud. Ian has over 15 years of experience at Teradici, currently involved in product education, performance benchmarking, customer requirements analysis, and architectural aspects of PCoIP protocol design. Previously, he spent over 10 years advancing desktop streaming architectures, innovating remote UX evaluation tools and experimenting with popular remote display technologies.
Ronen Vengosh, VP of Construction and Engineering at Egnyte
Ronen Vengosh is VP of Construction and Engineering at Egnyte and is responsible for the company's technology ecosystem, strategic partners and corporate development. Ronen is a Silicon Valley veteran and has spent many years brokering deals with some of the most successful technology companies in the world. He previously held senior business development and alliances positions at PureWave Networks, Alvarion and Intellinote. Ronen holds a law degree from Tel Aviv University and an MBA from the Anderson School of Management at UCLA. Earlier in his career Ronen practiced corporate law at Fischer, Behar, Chen & Co.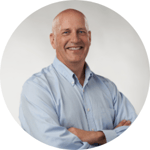 Jack Dahlgren, AEC Lead at NVIDIA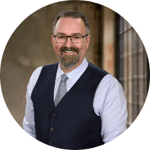 Randall Siggers, Senior Solution Architect at NVIDIA
Randall is a Senior Solution Architect specializing in vGPU. He comes from a customer background having spent 18 years in Enterprise IT where he wore many hats including setting desktop standards and VDI server standards for AEC firms.