Webinar
Webinar: How to build a strong & secure distributed development organization
For development teams, many of the challenges they face regularly are the same challenges they've faced for years: Determining what people, processes and platforms will create the ideal environment to innovate and increase engineering velocity. And just when you think you may have found the right formula, a global pandemic comes along and things are no longer adding up.

Your increasingly mobile workforce is likely leading to a painful IT infrastructure procurement process (i.e. managing and shipping laptops) and an expanding virtual perimeter you need to secure.

With IT costs already stretched, and your company's security team putting a magnifying glass on your remote access processes, there is a better and more secure way to do distributed development. Virtualizing your software development delivery will unlock access to engineering talent around the world, (even in regions plagued by malware issues) and save your company major dollars on hardware and IT management, all while checking off all the boxes of your security team.
---
Watch the webinar on-demand to hear from seasoned technology leaders from Tehama, Teradici, and OnGres. You will learn:
What blockers distributed development teams are facing in today's COVID-19 business landscape
How today's tools for distributed development and remote access are putting sensitive data at risk
What's at stake for development in gaming and media & entertainment industries
Why Linux users have been let down by traditional Virtual Desktop Infrastructure (VDI) and Desktop-as-a-Service (DaaS) solutions
The ideal formula for improving developer productivity and software delivery with a virtual office-as-service (OaaS) that can be set up in minutes, not months.
---
This is a must-watch webinar for:
CTOs / CIOs / CISOs
Engineering leaders
IT SecOps Directors
Those responsible for protecting sensitive data
Speakers:
Jaymes Davis, Vice President of Composable Architecture Delivery & Strategy, Tehama (Moderator)
Jaymes Davis has been providing solutions and technical expertise in the computer industry since 1996 specializing in fringe technologies and Advanced computer sciences. Mr. Davis came to Tehama, as one of the industry's top consultants with over 600 client projects ranging from global enterprise companies of 20,000+ employees to regionalized medium-sized businesses to small businesses with 5-25 employees. His white papers and articles have been published and recognized by the industries top virtualization leaders.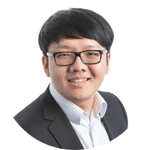 Jack Liu, Solutions Architect at Teradici
Jack is a solutions architect who is passionate about public cloud, IT, and remote visualization. He works closely with end customers, channel, and software vendors in bringing solutions to their challenges. Jack holds a Bachelor's degree in Business Administration from Simon Fraser University.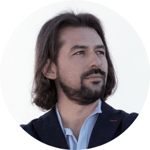 Álvaro Hernández, CEO at OnGres
Álvaro is a passionate database and software developer. He founded and works as the CEO of OnGres, a PostGres startup set to disrupt the database market.